Description/Diameter
Unit
DN15
DN20
DN25
Pipe Size
mm
ID 17mm
OD 26mm
ID 22mm
OD 33mm
ID 28mm
OD 41.5mm
Pipe Material
—
Brass
Brass
Brass
Meter Size
mm
130x117x77
130x117x77
175x117x77
Overload Flow Rate
m3/h
3.125
3.125
3.125
3.125
5
5
5
5
Permanent Flow Rate
m3/h
2.5
2.5
2.5
2.5
4
4
4
4
Transitional Flow Rate
m3/h
0.025
0.016
0.016
0.025
0.04
0.0256
0.0256
0.04
Minimum Flow Rate
m3/h
0.015
0.01
0.01
0.015
0.025
0.016
0.016
0.025
Starting Flow Rate
m3/h
0.002
Connecting Thread
inch
G3/4B
G1B
G11/4B
Pressure Loss at Q3
—
△P40
Dynamic Range
—
R160, R250(optional)
Water Pressure Rating
—
MAP10(1.0MPa), MAP16 (1.6MPa)(optional)
Water Temperature
℃
1-50℃ (Default)
Accuracy Class
%
2
Ambient Class
—
Class C
Protection Class
—
IP68
Measurement Cycle
S
0.25
Battery
—
4 lithium batteries (ER18505) 3800mAh capacity for each (it is 14400mAh in total), Voltage 3.6V
Battery Lifespan
Year
10, 15 (optional)
Display Content
—
Accumulation flow(m3); Instantaneous flow(m3/h); Medium temperature(℃)
Maximum Reading
m3
999999.999
Minimum Reading
m3
0.00001
Instantaneous Flow
m3/h
0~5.000
Communication
—
M-bus, LoRa/ LoRaWan wireless(Optional)
Water Temperature (Maximum)
℃
Default 50℃ (70℃, 90℃ optional)
Introduction
S-UWM is a smart water meter based on the latest ultrasonic technology. The meter has no moving parts and maintains its pinpoint accuracy throughout its entire lifetime of up to 15 years.
The meter has industry-leading low flow accuracy to ensure that even very low flows are measured down to the very last drop. This secures a fair and correct billing, improves the quality of your data and helps you to reduce Non-Revenue Water.
Features and Benefits
High Accuracy
The S-UWM ultrasonic water meter has a low start flow down to 0.002m3/H which ensures that even very low flows are measured.
Alarm function for Leakage & Burst
Intelligent Design
The S-UWM is made from 100% Eco-friendly and durable composite. The upper cover is 6mm thick tempered glass, the shell cover is 2.5mm thick. It is anti-ultraviolet, anti-aging, strong weather resistance.
Measuring Excessive Consumption & Wasting Water
Long lifetime
The S-UWM Ultrasonic Water Meter is fitted with 4 lithium batteries with capacity 14400mAh.
Depending on use and setup, the lifetime is up to 15 years.
Little Maintenance
In general, it is no need maintain after installment
Communication
The S-UWM Ultrasonic Water Meter supports remote reading through the following
Structure Of The Ultrasonic Water Meter
Wireless Valve For Remote Control
IR-WV
It is worked well with S-UWM to control the flow remotely.
In fact S-UWM send the command to valve to turn on or turn off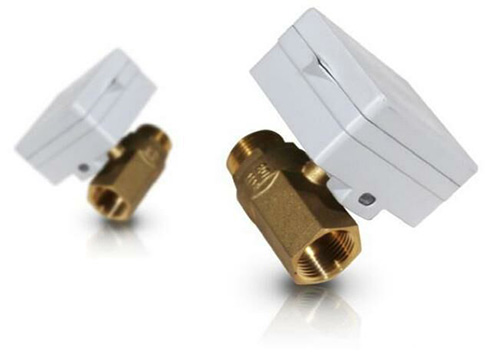 Features
– Infrared communication
– Opening and closing of the valve could be controlled remotely
– Build-in two batteries, 10years lifespan
– IP68 protection.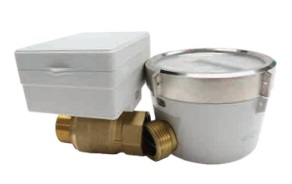 Description/Diameter
Unit
DN15
DN20
DN25
Size
mm
110x78x97
110x78x99
110x78x135
Connecting thread
—
G3/4B
G1B
G1/4B
Pipe inner diameter
mm
15
20
20
Nominal pressure
MPA
1.6
Protection class
—
IP68
Battery
—
2 Lithium batteries (ER18505)
Battery lifespan
Year
10
Type of valve
—
Ball valve, Stainless steel valve core
Material
—
Brass
Switching reaction time
—
< 15
Communication mode
—
Infrared