Clip and Clear Flow Meter (PVC-U/PP-R)
Introduction
EUF4315K ultrasonic flow meter is designed for catering to the small pipe size of PVC, UPVC and PP pipe,which could be widely uses in the farming industry water supply, air conditioner water industry etc. It is very easy to install. 30 second's installation. Simple to use, very portable with small size. This would help you to save the after sales cost significantly.
EUF4315 is invented based on the PicoFly technology, which make measurement work easy and reliable.
PicoFly is precise quantum measurement technology invented by Hurricane, which applied two-dimensional space time joint as the time scale that makes the flight time to break through 10ps accuracy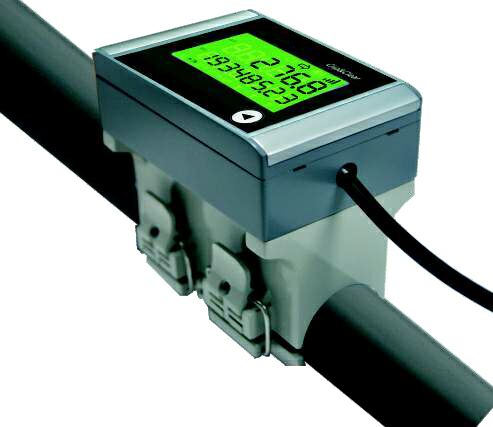 Features
– Advanced PicoFly technology
– Easy to understand, Easy to sale, Easy to use
– Automatic identification of fluid direction
– PVC, PP,UPVC pipe
Performance Specification
– Accuracy:1.5%(FS)
– Repeatability: 0.3%
– Protection rate: Ip67
– Pipe size: Φ20~Φ63(standard SCH40)
– Flow range: 0.03~±20ft/s(0.1~±6m/s)
– Medium temperature: 14℉~+122℉(-10℃~+50℃)
– Output: RS485, support ModBus Protocols
– Power supply:24VDC, maximum 1A
– Fluid: water
Ordering chart for EUF4315
Dimensions Unit:mm
| Model | Pipe OD φ | Pipe ID | L | W | H | Flow Range m³/h |
| --- | --- | --- | --- | --- | --- | --- |
| EUF4315K-CA20 | 20 | 13.8-17 | 100 | 63 | 88 | 0.04-4 |
| EUF4315K-CA25 | 25 | 18.8-22 | 100 | 63 | 93 | 0.07-7 |
| EUF4315K-CA32 | 32 | 24.2-29 | 100 | 63 | 100 | 0.11-11 |
| EUF4315K-CA40 | 40 | 31-37 | 134 | 63 | 108 | 0.19-19 |
| EUF4315K-CA50 | 50 | 38-47 | 134 | 63 | 108 | 0.30-30 |
| EUF4315K-CA63 | 63 | 48.5-59 | 134 | 63 | 131 | 0.50-50 |
We need Ultrasonic Flow Meter EUF4315
Hurricane devotes to make the liquid resource in effective use, provide energy saving and emission reduction solution in measurement, reduce liquid resource loss. To measure accurately and promote the liquid resource use effectively.
With the amount of shortage of water resources, water is no longer always be free. Irrigation, water supply, industrial water, power plant, orchards etc will consistently need flow meter to measure water resource and charge for water consumption.