This week one of our old client from Germany come to visit, we've been cooperated on the Piezo ceramics for over 4 years. Our old friend, Lena, who own a design company and factory in Thailand, chosen us as long-term supplier of piezo ceramics for her portable ultrasound washing machine.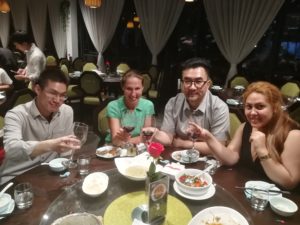 The piezo ceramics you supplied, 30*2mm disc type piezoelectric ceramics, silver polished, which were used to cause great vibration in the washing pool, is high power and long lifespan required. 4 years millions of piezos shipment have proved the quality of our products.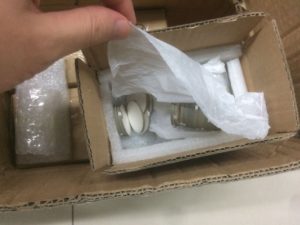 It's pleased to have dinner with her and talk about further cooperation plan. Hope more and more new and old customers come to visit us, we have new products and great idea come up all the time. The ultrasonic products range is very wide and deep, it's no doubt that we can cooperate in many fields and ways. So, welcome, let's talk face to face!